Charities
These are just some of the charities that the Local 2533 has given time and\or monetary donations to year after year. The membership believes grately in giving back to it's community and they do so when ever they can.
Camp Rising Sun

Camp Rising Sun exists so that all who come can have fun, improve familiar skills, learn new skills and develop self-confidence by joining in camp activities in a secure positive place. Camp Rising Sun is a camp for children who have been diagnosed with cancer. Children ages 5 – 17 attend camp free of charge. In addition, we implemented in 2007 a 'Counselor in Training' program for 17 & 18 years old to apply for. Camp is staffed by volunteer counselors who give a week of their time, love and energy. We have a pediatric oncologist and three nurses on campus 24-hours a day to tend to medical needs.Camp Rising Sun started with 8 children in its first year and has grown to over 100 campers. 2008 will mark our 25th anniverary! Camp Jewell YMCA is situated on the shores of Triangle Lake in the northwest hills of Connecticut.
David Hwang Foundation

The David Hwang Foundation is a nonprofit, tax exempt charitable organization dedicated to assisting children with cancer. The David Hwang Foundation raises funds to support organizations that provide assistance in pediatric cancer research to make a difference for those children. The David Hwang Foundation performs these roles through fundraising and philanthropy in order to:
- Help families with children that have been diagnosed with cancer

- Assist in financial aspects concerning the actual treatment of the child diagnosed with cancer

- To support groups and organizations that work to improve the quality of life of pediatric cancer patients
A secondary purpose is to provide for the David Hwang Foundation Scholarship to support scholar-athletes graduating from Branford High School.
Aedan Bloomquist Scholarship Fund

The Aedan Bloomquist Scholarship fund was established to keep this great tradition, and most of all, memory of Aedan alive. An accident claimed Aedan's life in August 2001. To fund the scholarship annually there is a "Super Bowl" that occurs the day before the NFL Super Bowl. All the proceeds raised are donated annually to graduates of Branford High School who meet the criteria. The fund raiser has been successful because of our Lane Sponsors, and the people who come out to bowl in memory of Aedan.
St. Baldrick's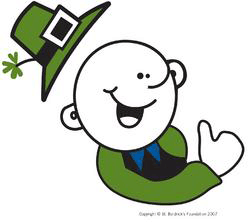 St. Baldrick's is the world's largest volunteer-driven fundraising event for childhood cancer research. Thousands of volunteers shave their heads in solidarity of children with cancer, while requesting donations of support from friends and family.
Muscular Distrophy Association

MDA (monetary donation and boot drive to add to the proceeds. – $12,000.00) MDA is a national voluntary health agency dedicated to conquering more than 40 nuero-muscular diseases that affect a million Americans of all ages.
IAFF Burns Foundation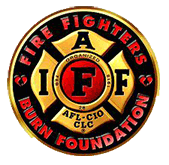 The IAFF Burn Foundation is one of the largest nongovernmental source of burn research grants and has awarded over $2 million in burn research grants since 1982. The IAFF Burn Foundation is dedicated to burn prevention and education, burn research and improving the quality of life for burn survivors. Created in 1982, the Burn Foundation is now the largest non-governmental source for burn research grants and the sponsor of the annual IAFF National Children's Burn Camp, held each fall in Washington, DC
Branford Counseling Center
The Branford Counseling Center is a licensed psychiatric outpatient and substance abuse facility for adults and children. The Branford Counseling Center is the Youth Service Bureau for the Town of Branford. The local 2533 sponsors a family to aid in the rehabilitation and counseling needed.

Page Last Updated: Jan 28, 2013 (19:39:23)